Derived from
None. Self-made deck here.
Cable and his Technocolor Dreamcoat
Let me take you through a little bit of cinema history. Movies used to be produced on film, with no sound and with no color: black and white and silent! Over time, various colorizing processes were developed and none more famous than Technicolor! Technicolor went through 4 different processes: starting with two-color technicolor with a red filter and a green filter exposed on a single strip of film, and ending up at three-strip technicolor that could offer a full spectrum of color exposed on three strips of film
How is this relevant you may ask? Well, playing Cable is sort of like witnessing the advance of technology over time. He starts off as a silent, black and white film, and he ends up with a full spectrum of color in the victory display!
Comparison of Technicolor's process 1 and process 4
---
Basic Cable Package
To understand Cable, you have to understand that he wants to be defeating schemes, and it has to be him that defeats the scheme, so that he can activate his once per phase ready. Luckily, he is allowed to include the full rainbow of Player Side Schemes in his deck. PSS are a new card type in NeXt Evolution, that act exactly like regular side schemes, except they are played by the players and they give a beneficial effect when defeated.
This deck is all about defeating them, adding them to the victory display, and powering through the endgame.
---
Cast and Crew
Leadership is all about the allies and Justice is all about the schemes right? This deck mixes the two together to produce a deck in living color.
---
Production
Cable can have a weak early game, but once his economy is in place and he has side schemes in the victory display, he's off!
With our inherent ready, an extra resource off Graymalkin, a card draw off Mission Leader, and whatever beneficial effect we get from the PSS we are off to the races! Who said cinema is dead?
---
Maybe you associate Technicolor with Looney Tunes
---
Writing Room
The script of this whole plot is written by our PSS. There is a veritable decision Tree of Life that goes into deciding what PSS to start in play with Nathan Summers' setup ability. First, we should mention that the setup is after we draw and mulligan. So if you end up with a PSS in hand, that one is unavailable for the setup ability. With that out of the way, here is a little guide. This is mostly for solo, as multiplayer will greatly appreciate Build Support, and benefits from the Cable player going last, so the rest of the team can soften it up for him and ideally he can clear it and play another PSS to set up for the next round.
Ahem…
Teamwork Makes the Dreamcoat Work
TVP is a good turn 1 pull in some circumstances. However it is mandatory that if you go for it early, you have Mind Scan in hand, because otherwise it is unclearable. It gets Cable and Nathan Summers the Psionic trait, and gives Cable +1 to all stats. Very helpful for clearing future schemes and defending for the likes of Askani'son, but not helpful for securing some early build. In addition, you just may lose TVP's bonuses to Cable's obligation (even more likely for multiplayer). TVP's 0-cost makes it easier to play at a later time, rather than the 1-costs on all the others, meaning that starting with something else saves a resource somewhere during the game. TVP is a great second PSS, and ideally our obligation will put it into play for free!
There is one veeeery big catch to TVP however, and that is that characters other than Cable cannot remove threat from it. This prevents allies and other heroes from assisting, including any Overwatches that might be trying to duplicate threat removal onto it. However, our legal team has found some loopholes. First, supports are not characters so EVA can remove threat from TVP. Second, Cable can steal lines from his co-stars with Teamwork! Exhausting an ally, Cable can add their stats to his in order to clear TVP and other schemes in a single go! An ally with Inspired or boosted by Uncanny X-Force is 5 combined THW, perfect range for TVP. In multiplayer, this is great to clear larger schemes (a 4 THW ally and a 3 THW Cable can clear up to 7 threat schemes together). As just an ally "heal" it is alright, saving Deathlok's limited hp, giving Fantomex a turn to heal, preventing Deadpool's Forced Response. But the extra versatility to help Cable clear TVP and get his ready is the real reason to run it over other ally heals. The best feeling is clearing TVP using Teamwork, gaining the Psionic trait, and then using Psychic Kicker to double dip with that same ally!
We can always ensure that Teamwork is on by starting with Call for Backup. An excellent start might look like: hand of Mind Scan, TVP, Teamwork w/Inspired in the discard. Start with Call for Backup and clear it with Mind Scan+Cable, grab Deathlok and get Inspired, play and then use Teamwork to clear TVP.
Fantomex might seemingly not make for a great Teamwork target, but exhausting him for Teamwork leaves EVA free to do other things than heal him! EVA can keep rolling even if Fantomex is left out of the script (though if he ever leaves play, it needs to exit stage left as well!.
---
Choreography
How does Cable keep his colleagues happy? He does his own stunts!
---
Lights, Camera, Action, Guns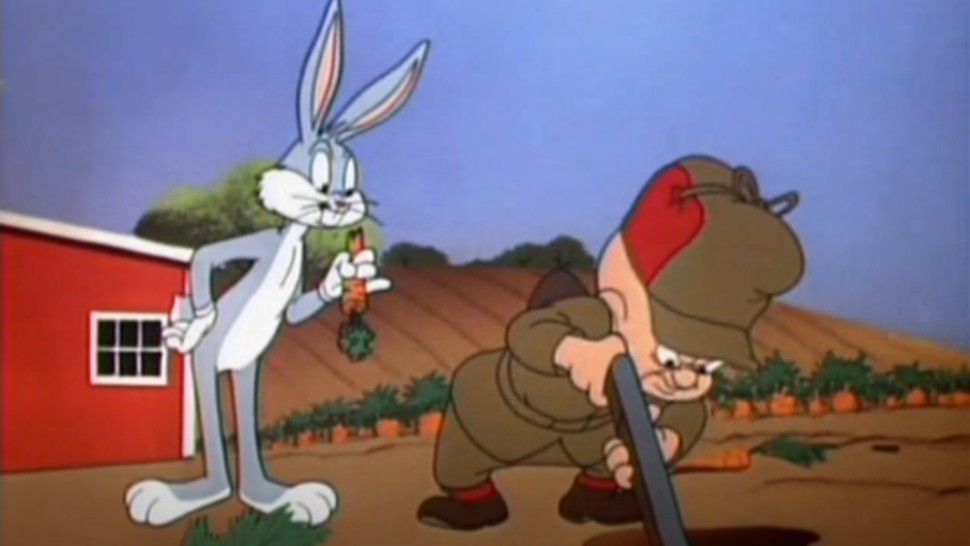 Cable has 10 singletons in his signature kit which may be the most of any hero(?), which leads to some really random hands. We'll cover them here
---
Outcast Looney Tunes
But what about all of the other toons, where are they?
Wrong brooding silent type and 'toons
---
After decades and decades of development. We've gone from black and white to color videography, movies to televisions, satellite to cable, all to end up at STREAMING! Here is some gameplay of the deck in action so if the script doesn't do it for you, you can watch instead!