Upgrade
Armor. Tech.
Cost: 1.
Resource:
Attach to an ally. Max 1 per ally.
Attached ally gets +2 hit points.
"Remember, it's not just the suit that gives you power, it's how you use it." - Hank Pym
Christopher Allen, Guru FX, & Roberto Poggi
Ant-Man #18.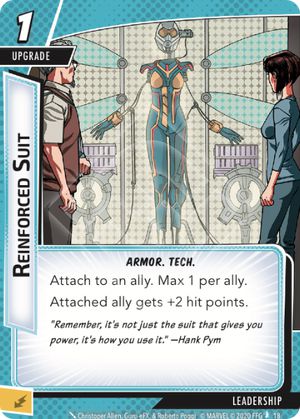 No review yet for this card.