Vorteil
Zustand.
Cost: 2.
Resource:
Spiele diese Karte unter die Kontrolle eines beliebigen Spielers. Max. 1 pro Spieler.
Jeder Verbündete unter deiner Kontrolle bekommt +1 Lebenspunkt.
"Wir warten meist nur darauf, dass Cap 'Avengers sammeln!' ruft, und greifen dann das an, was er angreift" -- Clint Barton
The Rise of Red Skull #16.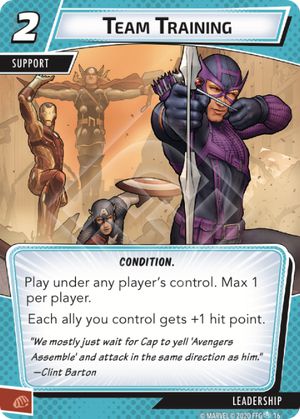 No review yet for this card.