Ereignis
Defense.
Cost: 0.
Resource:
Held Unterbrechung (Verteidigung): Sobald dein Held gegen einen Angriff verteidigt, verwende für diesen Angriff seinen ANG-Wert anstelle seines VER-Wertes.
"Ich weiß, wir sind die Guardians of the Galaxy, aber wir schießen lieber zuerst, bevor auf uns geschossen wird." -- Rocket Raccoon
Valkyrie #20.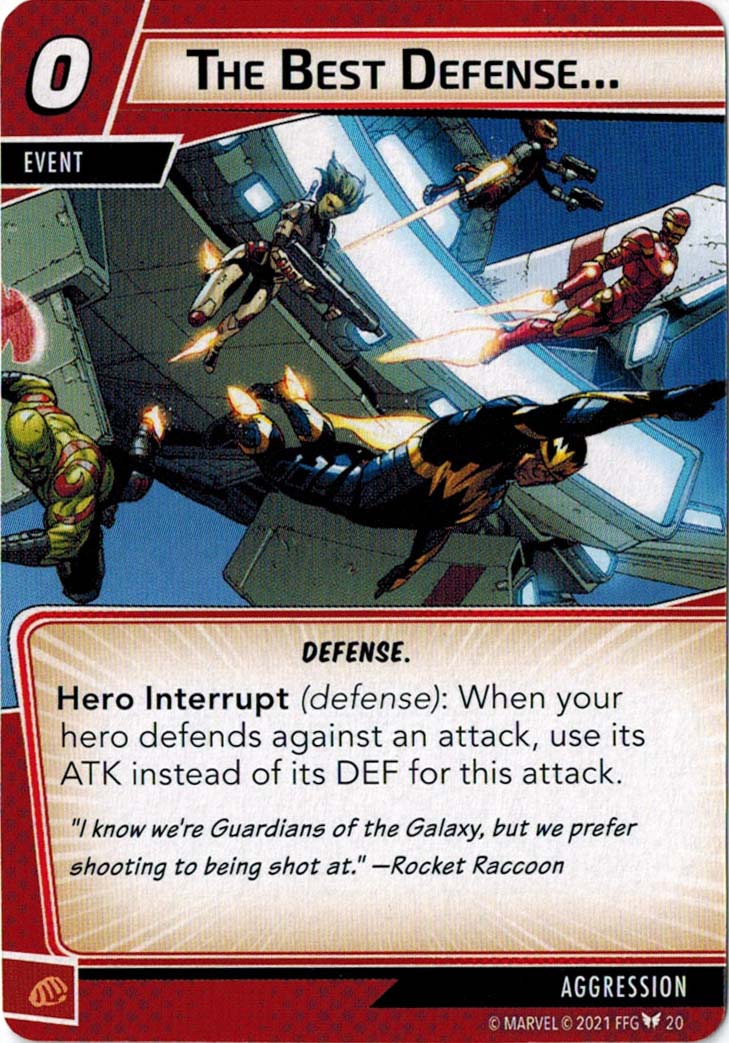 No review yet for this card.