Upgrade
Condition. Giant.
Cost: 1.
Resource:
Hero Response: After you change to Giant hero form, you get +1 ATK until the end of this turn.
"My daughter lost her phone. I thought I'd look under these buildings." - Scott Lang
Miguel Sepulveda
Ant-Man #9. Ant-Man #13-14.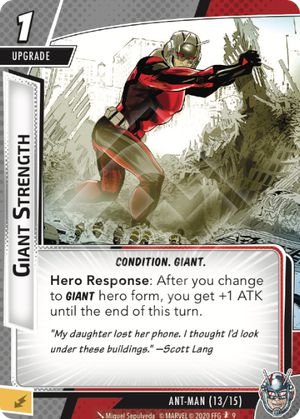 No review yet for this card.