Attach to Nebula.
Nebula gains stalwart.
Special: You are stunned. If you are already stunned, give Nebula 1 facedown boost card.
---
Boost
: After this activation ends, attach this card to Nebula and resolve its
"Special"
ability.
Boost:
Galaxy's Most Wanted #95. Nebula #9.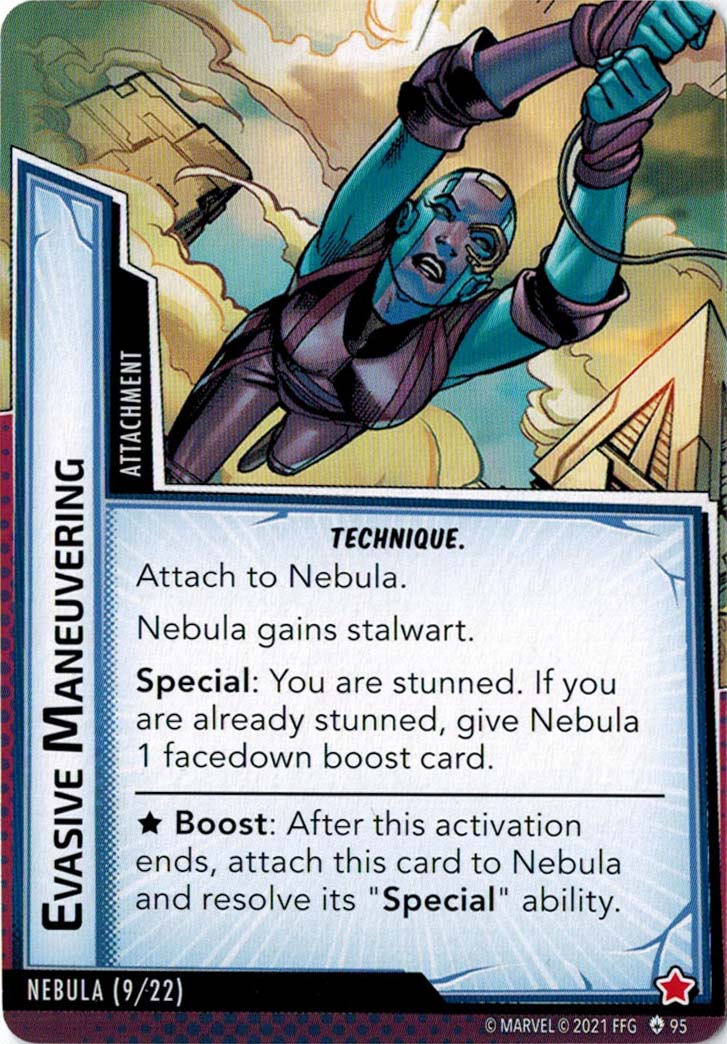 No review yet for this card.