Verbündeter
Captive. Hero for Hire.
Resource:
Response: After you play Elektra from your hand, spend a resource → deal 3 damage to an enemy.
"I got caught when I tried to help some civilians escape a Hydra Patrol. Turns out the civilians were Hydra agents running a sting operation."
The Rise of Red Skull #100. Taskmaster #8.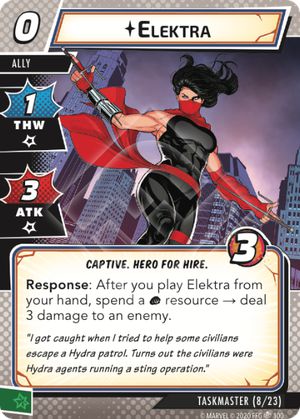 No review yet for this card.